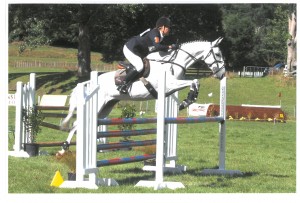 Welcome to Overdale Riding Centre. Overdale is situated on 10 acres very close to Cambridge township. A purpose built equestrian property with under covered yards, fully fenced 35 x 65 arena, showjumping paddock, hill paddock and a 800m track with cross country jumps.
Overdale Riding Centre takes pride in providing safe ponies for riding lessons and caters for all ages and abilities
About Trudy instructor, owner operator
I was 12yrs old when I got my 1st pony, bought for me by my lovely grandparents. Pony club, ribbon days and one day events followed.
As a adult rider ESNZ eventing is my passion, with success, fun, friendships along the way.
In 2003 I met a trainer that changed the way I train for ever, a training method that you can use on all horses and teaching the rider
* Response, Release & Repetition
* Competence = Confidence = Control
I am currently working towards a 5 year goal with my new young horse "Ruby".
Teaching has become a way of life for me and I feel blessed to be doing this. While I use "fun" in my lessons I am sincere about progressing your child,  providing and developing a good foundation in their riding.
Keeping the groups small means that I have the time for each individual.
Having been exposed to different kinds of horsemanship means I can offer a balance of the New Zealand Pony Club system and a more progressive system.
My ponies have been hand picked for the job and all have pony club experience making them safe reliable mounts.